QB Max Smyth commits to Monmouth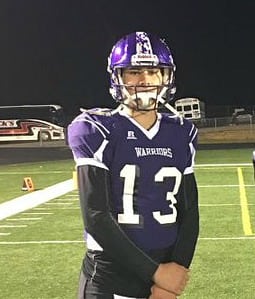 Palmyra (N.J.) native Max Smyth took his quarterback skills down to Matthews, N.C. this past fall and played one prep season for Jireh Academy. That turned out to be a beneficial move as he landed a host of FCS offers, which culminated in a commitment today to Monmouth University.
"Something special is happening up at Monmouth," Smyth said after announcing his commitment via Twitter. "I'm comfortable with the whole staff and get along with all of them. I feel like I can come in and make an immediate impact to help the program."
The commitment was well-received by the Monmouth staff today as Smyth gives them a viable option at a position of need.
"The coaches were very excited with a 'ready to go' mentality," Smyth said.
Smyth will come into Monmouth a little more advanced that the typical freshman as the prep year helped him out on the field.
"Going against some of the best competition in the country prepared me huge for the next level and I don't think it could have worked out any better," Smyth said.
The future will begin very soon for Smyth, who will start his Monmouth career in less than a month.
"I will be enrolling mid January and I am 100% eligible for everything," Smyth said.